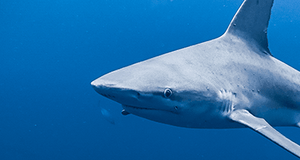 The Shark Collection
Often misunderstood, sharks have long been associated with the "dark side" of even the brightest beach day. But if you've watched even 10 minutes of "Shark Week", you know that sharks aren't even interested in humans! Take a Bite out of summer; harness the power and energy of this misunderstood creatures with one of our 4 Shark Bracelets! 
How will you Summer-ize your stack?

HANDMADE IN BALI SINCE 2014